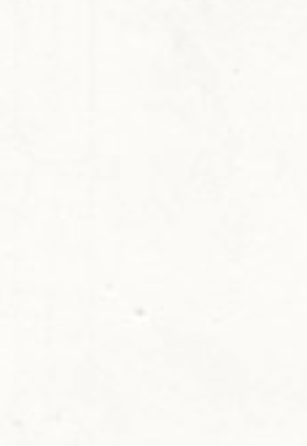 Going solo can often be a massive undertaking for a musician, requiring him to not only ditch his comfort zone to explore new sounds without the regular crew, but also to carry the emotional weight of redefining who he is as an artist. Luckily for Ryan Auffenberg, going his own way with the new album Daisy Chain is simply a return to his roots.
"Part of me missed being a solo artist while in the band," says Auffenberg, referring to Halsted, the project he helmed for 2010's Life Underwater and 2014's High Wire & A Heart Of Gold. But before those standout records with the bigger sound, he'd already made a name for himself under his own name with a more stripped-down take on folk rock. "Halsted isn't where my default setting is, just in terms of my musical sensibility," continues Auffenberg, who says that the band could easily resurface when the time is right. "Maybe it's just a phase-of-life thing—Daisy Chain is a little quieter, it's a little more thoughtful; I'm in a little bit quieter and thoughtful phase of life."
Since recording High Wire & A Heart Of Gold, Auffenberg and his wife have had two sons and established a nice little scene for themselves just over the bridge from San Francisco. His home studio in the East Bay allowed Auffenberg to juggle domestic responsibilities with the creative urges that never left him. Over the course of a few years he built a gentle, meticulous Americana gem, the sort of song cycle that sounds great any time of day—though its creator envisioned a pretty specific setting. "The mood is like a Sunday, late morning, it's kind of foggy," says Auffenberg.
Another thing he had in mind when setting out to design Daisy Chain was handling all aspects of the record: producing, engineering, and playing every instrument. (As with his last few records, it's also being released on his own Ashbury Records.) Auffenberg used the skills he learned while making his previous solo albums—Golden Gate Park and Marigolds—at San Francisco's now-defunct Closer Recording with Dylan Magierek (Mark Kozelek, Laura Gibson, Badman Recording Co.) and the late Tim Mooney of American Music Club fame.
"There's no way I could have done this without having worked with them," says Auffenberg. "This is weird, but when I was recording, sometimes I'd just pull up by where the studio was and listen through the rough mixes. Tim taught me so much about how to make a record. Part of it was technical—just trying to recall, 'How did he mic this up?'—but it also reminded me of making those records with those guys."
If Auffenberg sounds like a nostalgic guy, well, he can be, but he's certainly not maudlin; he's a reflective songwriter who uses his past experiences to take an optimistic look at what life has to offer. Whether he's giving advice to his kids in "First Of Your Life," discussing the power of perseverance with "All At Once," or learning from his romantic mistakes during "Don't Call It Love" ("Don't you call it love / till harder days they come / I've been there a few times / it's fickle and disguised / love ain't an easy find"), Auffenberg shows himself to be an insightful singer who's weathered a few storms and come out the other side confident, resilient, and resourceful. A lot of Daisy Chain addresses the concept of time and its movement, and in the hands of Auffenberg, fully embracing the present (with a heart full of memories) sounds like a pretty great thing to do.
In the studio, he effectively jammed with himself, starting with a guitar or piano anchor before layering on what each track asked for, whether it be synth, Hammond organ, bass, drums, or glockenspiel, always making sure to leave room for the songs to breathe. In lieu of bandmates (the only instrument Auffenberg didn't play was the horn on "Never Let You Go," which came courtesy of Bay Area polymath Marc Capelle), he ended up being guided by the musicians he adores, regardless of whether their sound has any relation to his. That's how everyone from The xx to Fountains Of Wayne to jazz greats like Chet Baker, Django Reinhardt, and Billie Holliday had an influence on the final product. Closer to his own understated elegance, Kings Of Convenience and José González also played a role, but not surprisingly, Auffenberg throws a pretty wide net on that corner of the world.
"I've been on a big, multiyear kick with that sort of Scandinavian pop aesthetic, both acoustic stuff but also more up-tempo, dancier Röyksopp stuff," he says. "I'd say if there's one region that most inspires me, it's definitely the Swedish/Norwegian mid-naughts indie-rock scene."
Flying solo this time around has created a bit of a musical daisy chain for Auffenberg, and the process of circling back to where it all started has only emboldened his commitment to the craft. Sure, he's a family man with a much stronger sense of self these days, but Daisy Chain proves that when you get down to it, great music is all about the song.
- Marc Hawthorne